Fast & Intelligent cash deposit system by YOUGO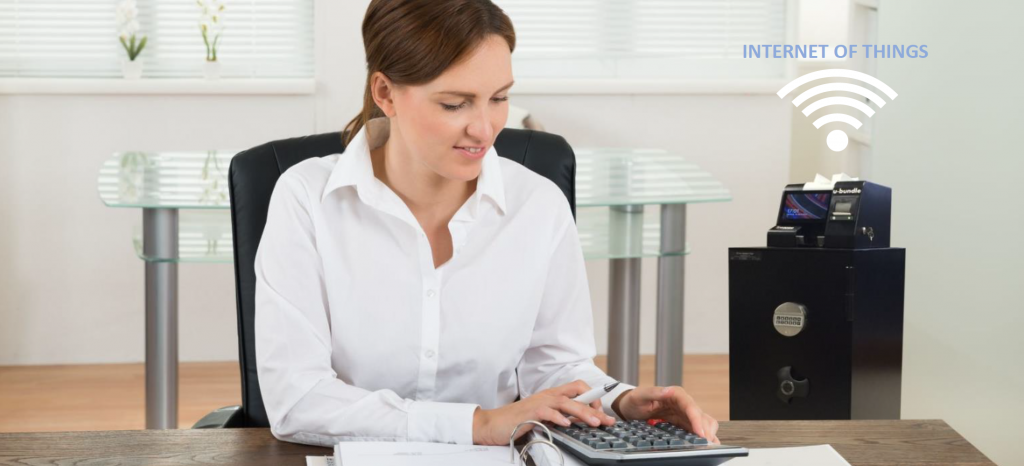 U-Bundle is an innovative and advanced technology solution able to guarantee security and cash flow efficiency improving the cash management procedures of the stores
U-Bundle is equipped with YOUGO Bundle advanced technology providing maximum performance in banknotes processing, up to 5-6 notes per second
U-Bundle is a flexible product with a wide range of versions equipped with YOUGO "real stacking" or "free-fall" inside an heat-sealing tamper-evident bags system designed by Yougo with different bag capacity to offer a right solution for any customer requirements. The U-Bundle is the ideal solution to manage the weekly turnover with a medium-large volume of cash.
U-Bundle thanks to the innovative software platform Camaleonte by Yougo, allows the real time remote control of every transaction & event by browser.
U-Bundle reduces the cost of retail cash management and back office administration, removes cash-counting responsibilities from your staff and saves time on manual counting and verification.
Employees use a touch screen to confirm their identification and to speed up the insertion of the bundle of banknotes; banknotes are processed securely and efficiently, reducing the risk of robbery, preventing shrinkage and eliminating cash differences.
Using Yougo software platform, retailer obtain monitoring in real-time, transaction transparency and reporting functions and gets also control over an entire network of note deposit units.
The Retailer can share the real-time access to cash levels with CIT partners, thus the retailer is able to optimize the route planning and the pick-up times for a more efficient service.
With Camaleonte platform is also possible to get Same-Day Credit: deposited amounts can be accredited to the bank account during the same working day for a better operating cash-flow.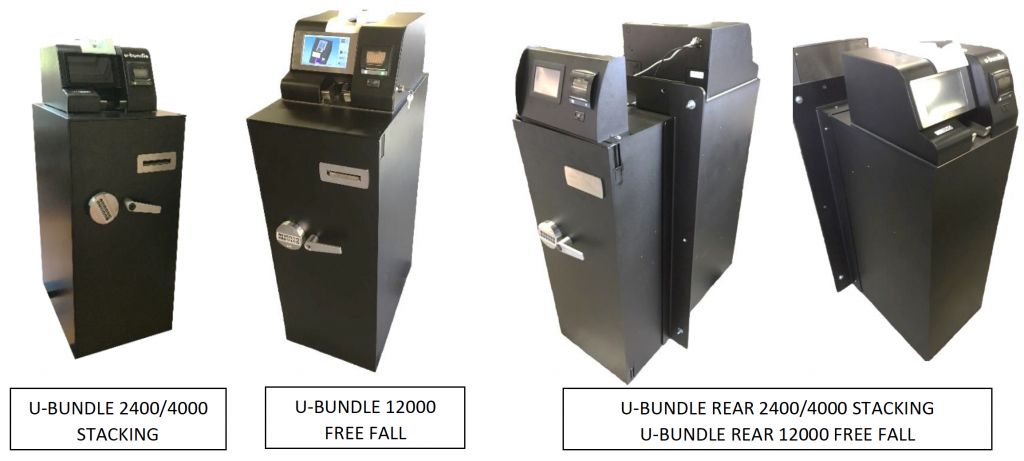 Main Technical Specifications

YOUGO B Validator
– ECB certificated
– Bundle up to 100 Notes
– Reject capacity: 25 notes
– 5-6 b/s
– Verify
– Reject banknotes doubtful (ECB Leg.)
Currencies: EUR, CHF, MXN, USD, LATIN AMERICA, AFRICA, YGO and other
Display: 7″ touchscreen
IOT – PC board: Integrated
Thermal Printer: Integrated
Barcode reader: Integrated
Badge reader: Optional
Connection: LAN, Optional GSM
Power supply: Internal
Specifiche Safe

Deposit system: stacking storage system in a heat-sealed tamper proof bag, designed by YOUGO

Closing and Sealing bag system: The system automatically seals (heating it) the bag before the opening of the safe. Designed by YOUGO

Bag Capacity: 2400/4000* bancknote- stacking system Safe (4000) Strong Box 6mm with mechanical key lock

Dimension/weight: (4000) 396 x 600 x 1051mm (w x d x h) / 154kg

Disponibilità con safe CENIII o "like" CENIII per modello 2400/4000

Bag Capacity: 12.000* banconote – free fall system Safe (12.000) Strong Box 6mm with mechanical key lock

Dimension/weight: (4000) 396 x 616 x 1250mm (w x d x h) / 170kg