SMART Mini-CHECKOUT by YOUGO

Simplifies payments @ the Point of Sales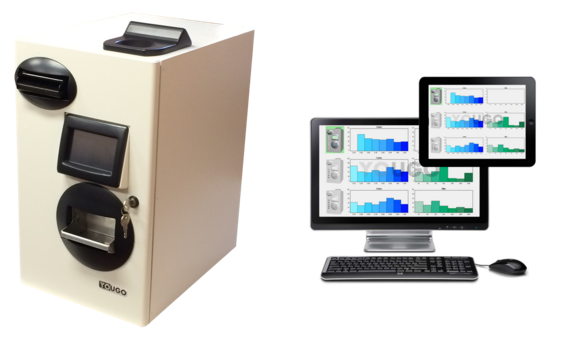 – Customers pays with notes and coin, there are no mistakes when gicing change
– While the client is paying, the cashier can assist the next customer
– Your cash will always balance even when working with multiple employees
– In case of food shop hygiene is ensured since the cashier doesn't touch the money
– Save time when closing cash
– Avoids loss of money
– You can monitor your business through our software platform
– Through our software platform you can integrate U-TillOne with any software available on the market
– U-TillOne is an intelligent and automatic till that can be connected to a POS and monitored remotely through Sw Platform
– From your Smartphone, Tablet or PC you can control remotely and in real time all the information of all U-TillOne
– U-TillOne is equipped with a coins & notes recycler integrated in a safe
– It's possible to pay simultaneously with notes and coins and the money is stored inside the safe
– Money is stored inside the safe in carrying trays that can be moved to the back office

Notes recycler
Equipped with a recycler with capacity up to 70 notes, is able to store all the denominations of a currency, reducing the amount necessary for the operation of the machine.
This recycler has a technology of self-alignment of the banknotes which, once read, can be transferred in the cash box (capacity 500 or 1000 notes) or in the recycler (capacity 70 notes).
Coin recycler
Accepts, valid and deposit coins in one hopper multi-denominations and then dispenses.
The validation unit separates and makes stocks of mixed coins eliminating the lack of money and the need for multiple hoppers.

Payout speed: 3 – 12 coins per second, deposit speed 12 coins per second.